A Dothan man was arrested earlier this week after police believe he made inappropriate contact with a child.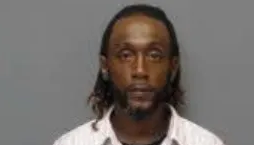 Avery Lerenzo Sanders, 38, of Dothan, is charged with sexual abuse of a child younger than 12. His bond was set at $30,000.
According to Dothan Police, last month, the department received a report of possible sexual contact with a child by an adult male in the city limits of Dothan.
After an investigation, a warrant was obtained for Sanders, and he was taken into custody.
Due to the sensitive nature of this case, no further information will be released.