ENTERPRISE — A search continues for an "armed and dangerous" man Enterprise police say threatened officers during a call early Friday.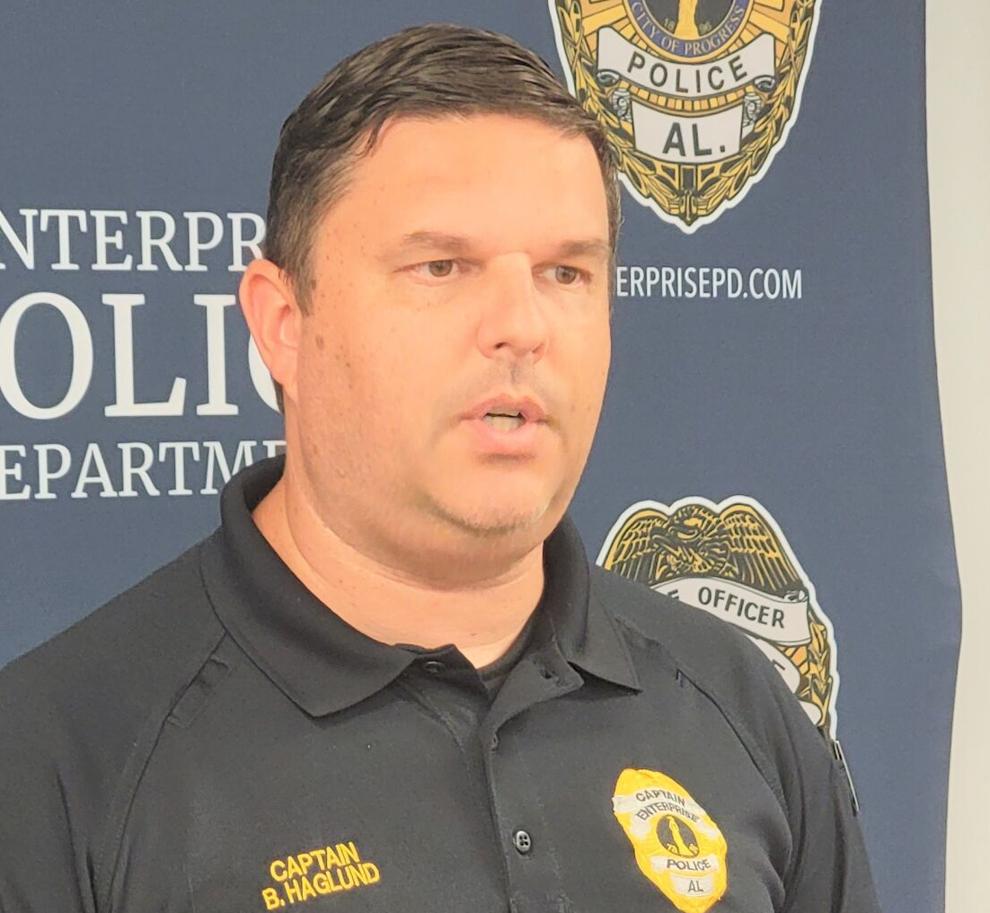 Shannon Scott Anthony, 40, of Enterprise eluded officers who responded to a 4 a.m. report of a disorderly person in the 100 block of Boll Weevil Circle, EPD Public Information Officer Capt. Billy Haglund said.
When officers arrived, they discovered two men fighting at the residence. During the altercation, Anthony ran back into the residence and threatened officers with a firearm. Officers were able to get the victim and two other occupants of the residence to safety before Anthony barricaded himself inside.
Police entered the home at 9:30 a.m. and discovered that Anthony had fled, Haglund said.
Tracking dogs from the Alabama Department of Corrections and a Dale County Sheriff's Department helicopter are assisting in the search.
Anthony is "considered armed and dangerous" and is known to the law enforcement community, Haglund said. He is currently wanted for second-degree burglary, certain persons forbidden to possess firearms, and two counts of menacing.
"If you observe this individual contact law enforcement immediately," Haglund said.
"We would like to thank the Coffee County Sheriff's Office, Dale County Sheriff's Office, Dothan Police Department, ATF, and Alabama Department of Corrections for their assistance in securing the scene and searching for the suspect."
As of press time, no arrest had been made.